We got you covered
Choosing an Insurance Company
Don't leave everything to chance; keep yourself protected with insurance.
Get Started
100% customer satisfaction
Knowledgeable advisors to help you
Multiple coverage options to choose from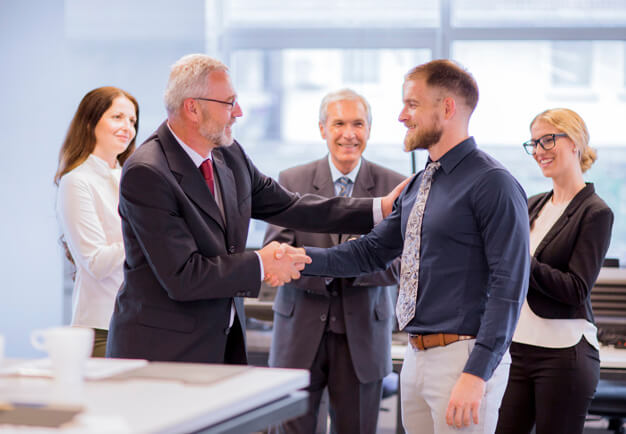 Choosing an Insurance Company

When it concerns insuring your house and valuables, selecting the appropriate insurance carrier is critical. Here are some things to think about while choosing an insurance company:

Reputation and Financial Stability: Check the insurance company's reputation and financial stability by evaluating ratings from unbiased organisations such as A.M. Best, Moody's, and Standard & Poor's. These organisations assess insurance firms' financial stability and ability to pay claims.

Coverage Options and Flexibility: Select an insurance company that provides coverage alternatives and adaptability that fit your requirements. Look for a firm that offers adjustable coverage and additional alternatives for tailoring coverage to your specific needs.

Customer Service and Claims Management: When choosing an insurance company, examine the standard of client service and claims management. Read customer evaluations to assess the firm's agility, brevity, and usefulness when it comes to providing consumer service and addressing claims.

Pricing and Discounts: Compare pricing from various insurance providers and look for discounts that can help you save money on your premium. Combining policies, having a surveillance system or fire detection in your house, being smoke-free, or having a strong credit score are all common reductions.

Local Presence: Consider dealing with an insurance business in your area that has a regional presence. A local broker can offer personalised assistance, answer questions, and guide you through the claim's procedure.

Licensing and Accreditation: Check to see if the insurance firm is licenced to provide insurance in the state where you reside and if it is accredited by respected organisations for example the Better Business Bureau.

By taking these aspects into account, you may find an insurance provider that offers the correct coverage, excellent service, and affordability for your requirements. It is critical to examine your insurance policy regularly and make any required changes to ensure you have enough coverage.
Discover Coverage Save Money